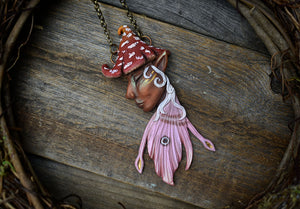 A hand-sculpted polymer clay necklace featuring a faerie with a mushroom hat. 
Pendant measures approx. 3.5" long and has a 20" bronze colored iron chain.
Polymer clay can be pretty sturdy, but please treat this piece carefully because a good whack against something or dropping on the floor could potentially damage it!